water/methanol injection vs intercooler
06-12-2011, 01:37 PM
---
To put a intercooler on a 6.5 is difficult because of the space you have to work with on the truck. Most people run just water injection. On a daily driver it is supposed to work good because you don't have to run it full time and they say when pulling it really helps cool them down.
06-12-2011, 11:38 PM
---
i looked at the heath one
Heath Water-Mist Injection system
but $529? That's a little steep for me. i read on his site that he recommends running only pure water. is the methanol detrimental to the 6.5?
06-13-2011, 07:01 PM
Join Date: May 2008
Location: Chicago IL
Posts: 2,856
---
devils own and snow make kits for the 6.5. since the 6.5 is idi too much meth can lead to pre ignition compared to a di diesel that can withstand a lot more
01-02-2012, 05:54 PM
01-02-2012, 06:38 PM
Join Date: Oct 2010
Location: TEXAS
Posts: 2,384
---
You cant go wrong with water injection. Its Cheap insurance for towing and works well for sure. Mine only comes on when first getting up to speed, and pulling hills when towing my 28' travel trailer. I usually only run about 10% alky and 90% water (distilled water). I figure the alky will stop any green sh*t from growing in the holding tank. Good luck with your project and let us know how it goes.
01-28-2012, 09:23 PM
---
alright here it goes. finally got the time to do my ata install on the ole 6.5. its a navistar intercooler 28x12x3in core, i think its off of a newer powerstroke but im not sure. i took it to the local radiator shop and had them move the in/outlets to the bottom. i started by taking the grille,hood latch, center support, condenser off (there was nothing in my ac system so no problems but if yours is full and your attempting to do a similar install i would suggest having it drained or something) and loosening the radiator and oil cooler and my aux trans cooler.
[IMG]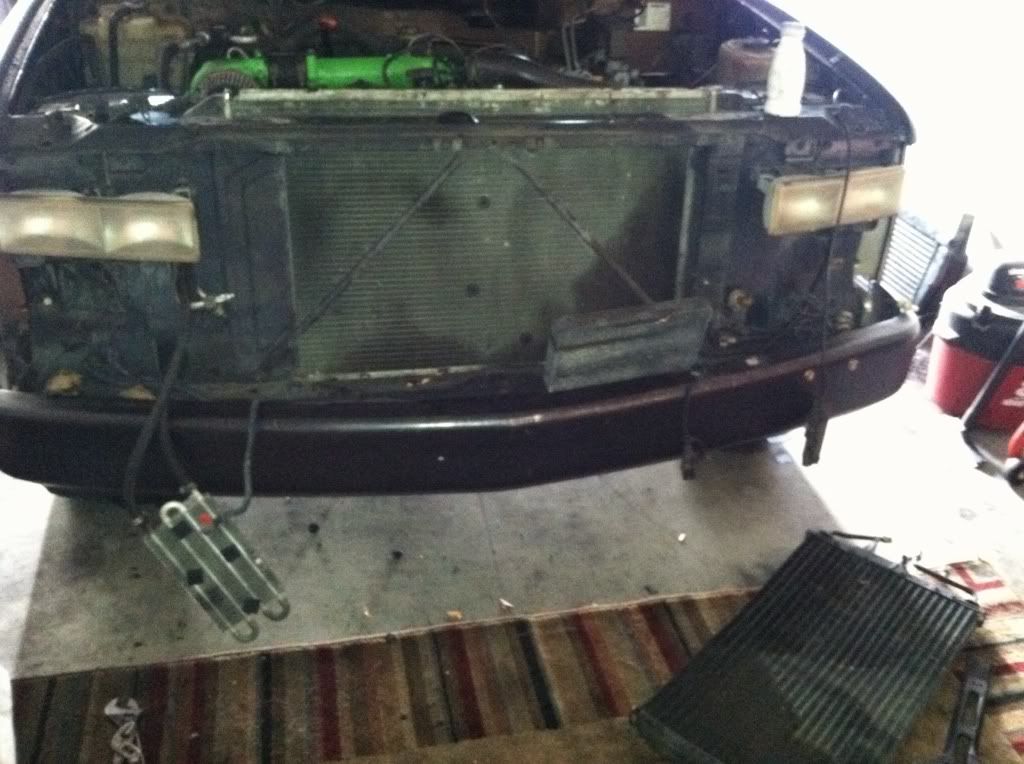 [/IMG]
Then i had to cut about 3 inches out of the core support on the side and cut holes in the base of the support for the in/outlets.
[IMG]
[/IMG]
then i drilled holes in the top of the core and made a mount for the bottom of the support.
[IMG]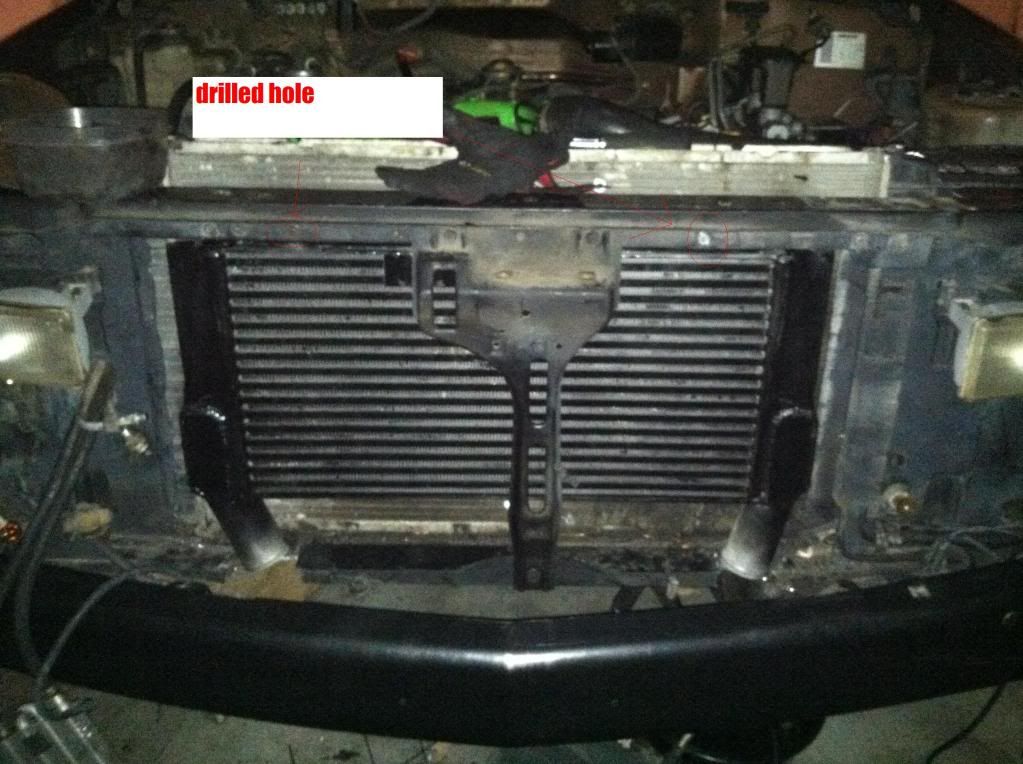 [/IMG]
thats as far as ive gotten, gotta wait till next pay check to buy the piping. then i gotta find a new home for the oil cooler and fab a couple mounts for the ac condenser. it was a tight fit with that big of an intercooler. i had to have the mounts angled inwards to clear the frame.